Losing Energy Costs Money!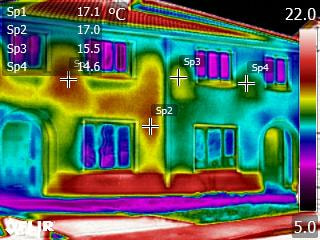 Here is an image captured of two houses comparing there thermal envelope, one has no insulation and the other has insulation missing after it had beading pumped into the cavity. Insulation contractor installed the beading insulation poorly.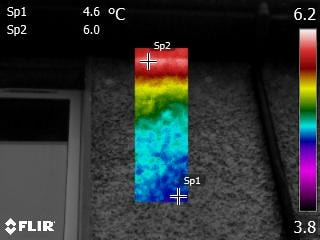 The image above shows the insulation level where the beading was filled. If you look closely you will see the holes where the wall was drilled, pumped with insulation and patched up. The insulation did not fill above this level.